HIGHLIGHTS / NEWS
See all news >>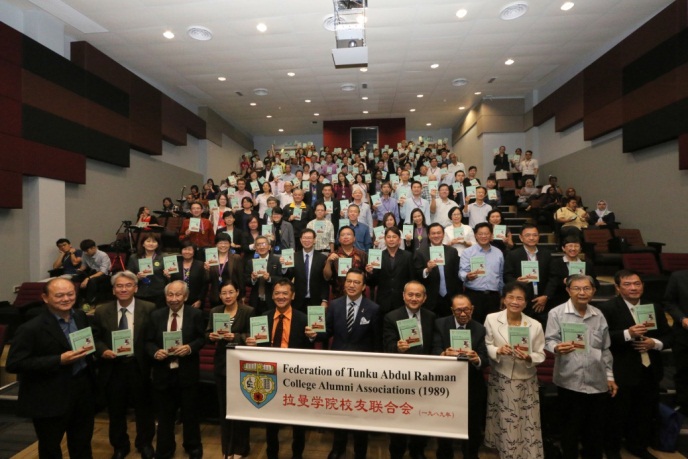 22 June 2017
Launch of TARC Historical Series Booklet No.1
The Federation of Tunku Abdul Rahman University College Alumni Associations ('FTAR UC AA') launched the TARC Historical Series "Honorary Fellowship Conferment" booklet on 5 June 2017 at the Auditorium, Kuala Lumpur Main Campus.
Click to read more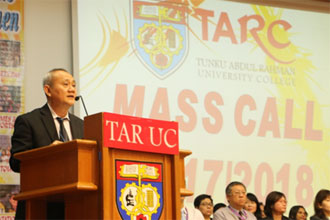 31 May 2017
New beginning for freshmen at TAR UC
Thousands of freshmen clad in red shirts congregated in the University College Hall on 24 May 2017 to attend Mass Call. This was to signify the start of their new journey in tertiary education at TAR UC.
Click to read more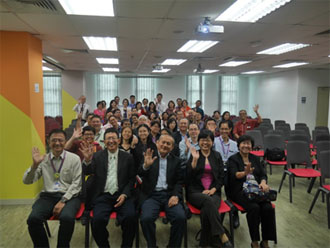 25 May 2017
Insightful Talk on Understanding Entrepreneurship Through LPI
TAR UC alumnus, Professor Dr Leonard Yong, who gained international recognition for his ground-breaking work on Leonard Personality Inventory ('LPI') and its use in developing emotional intelligence and creativity, was in TAR UC Kuala Lumpur Main Campus on 2 May 2017 to give an insightful talk entitled "Identifying and Developing Entrepreneurship Using LPI Personality Analysis".
Click to read more
ACHIEVEMENTS
See all achievements >>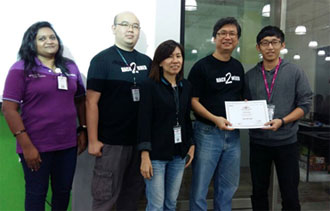 16 June 2017
HACK2HIRED 2017
TAR UC students have once again proven their ability to apply their skills and knowledge from the classroom into real-life situations, when Lim Jian Han, a Year 3 Bachelor of Computer Science (Hons) in Software Engineering student, emerged as Champion in the Mini Hack Challenge (Java) category in the recent HACK2HIRED 2017 software hackathon event. He brought home a cash prize of RM1,000 and a certificate. It was a double-win for him as Jian Han together with two of his classmates, Ng Chun Chet and Phor Joon Huang, emerged as the 2nd Runner Up in the Main Hack Challenge category. They received certificates and a cash prize of RM1,000.
Click to read more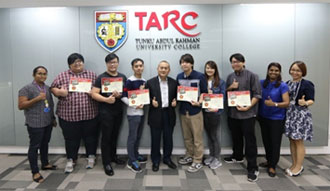 7 June 2017
TAR UC Final Year Students Produce Award-Winning Films
Two teams from TAR UC who took part in the Dare to Dream ('D2D') Short Video Clip Contest organised by the Malaysian Chinese Association ('MCA') won the Excellence Award in the student category of the competition. The teams of students who have completed their studies in the Bachelor of Communication (Hons) in Advertising in TAR UC received the Excellence Award at the prize giving ceremony of the competition held on 18 April 2017 at Wisma MCA.
Click to read more
4 June 2017
Three TAR UC Students Set New Record in ACCA Examinations
TARUC's Faculty of Accountancy, Finance and Business sets a new record once again with three students achieving top-notch results in the recent ACCA March 2017 examinations. New additions to TAR UC's consistent and stellar track record in producing top ACCA high scorers are Huang Chun Hui, Chin Jien Hua and Toh Shaw Jiun, all graduates in Bachelor of Commerce (Hons). This is the first time TAR UC has three students who emerged Top in Malaysia in three different papers in the same examination sitting and also all ranked among the top ten in the world.
Click to read more
Upcoming Events
See all Upcoming Events for the year>>